4 games producing 2019 free dollars
4 games producing 2019 free dollars
Game Making Money With Computers.
Money-making game with a smartphone.
How can I make money playing video games?
There are 4 ways that can make you rich with games? What I mean here is really rich, not only producing Rp10-50 thousand.
You can produce MILLIONS up to Billions of rupiah in this way:
Streaming-Twitch or Youtube.

Upload to Youtube

Tournament

Sell ​​items in games such as in-game money, virtual objects to characters.
Below are 5 of the most money-making games to date:
Computer Money Producing Game
Maybe in Indonesia it is not so famous because of internet constraints. However, overseas, this was the number 1 MOBA game at that time. Imagine, in 2013, the main prize from The International, better known as IT, was $ 2.3 million, equivalent to Rp. 30 billion. And, every year, the top prize exceeds that of the previous year.
In 2018, TI's top prize was $ 25 million, meaning more Dota 2 enthusiasts.
Then, how can I make money from this game?
As I explained, joining tournaments, uploading videos to Youtube, streaming and buying and selling skins. If you have a good team, you can also sell services to increase MMR.
You can go to this website to see a list of Dota 2 tournaments in Indonesia and their prizes.
You can sell skins or items found in Dota 2:
Dark Moon Baby Roshan - a courier that can only be obtained at certain events costs IDR 22 million.
Golden Ornithomancer Mantle of the Benefactor of Rubbick is worth Rp. 19 million.
Platinum Baby Roshan - a courier worth Rp. 39 million.
The High End Legacy courier - a courier worth Rp. 70 million - Rp. 159 million.
Ethereal Legacy Flame Wardog - a courier worth Rp. 500 million.
Besides that the Arcana items obtained by players can be sold for IDR 300,000 to tens of millions of rupiah.
In addition, you can also sell services to increase MMR, prices differ from each seller. What I usually see for small MMRs (0-3000) is only Rp. 60 thousand per 100 points. Large MMR, 5000 and above, Rp. 150 thousand per 100 points.
This is also the same for League of Legends (LOL) players.
Usually, LOL players get money from streaming or upload videos to Youtube. In this game, you can also sell services to increase ranking.
Who gets rich because of Dota 2?
Dota 2 lovers must have known the name: Miracle, Kuroky, Mind Control, Sumail, GH, PPD. Top players dota 2 have net worth of $ 3 million - $ 4 million.
2. Fornite
MLBB ( Mobile Legend Bang Bang )
Who says playing games is just a waste of time, this might be true if your parents said in the 90s. However, generation Z and millennial make a lot of money by playing games.
Who has become a game rich? There have been many, on average they upload videos on Youtube such as JessNolimit, Miawaung, etc.
However, there are also games that do not need to upload videos to Youtube, they can still make money. Examples of these games are Dota 2, League of Legends (LoL), Fortnite, Mobile Legends, etc.
In this article I will split 2 parts: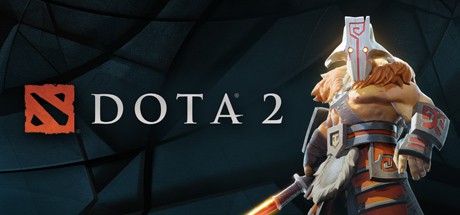 Dota 2 is a MOBA (Multiplayer Online Battle Arena) game, which can be interpreted as playing with several people and fighting online. The game has been around since 2009 and became famous in 2013.
2. Fornite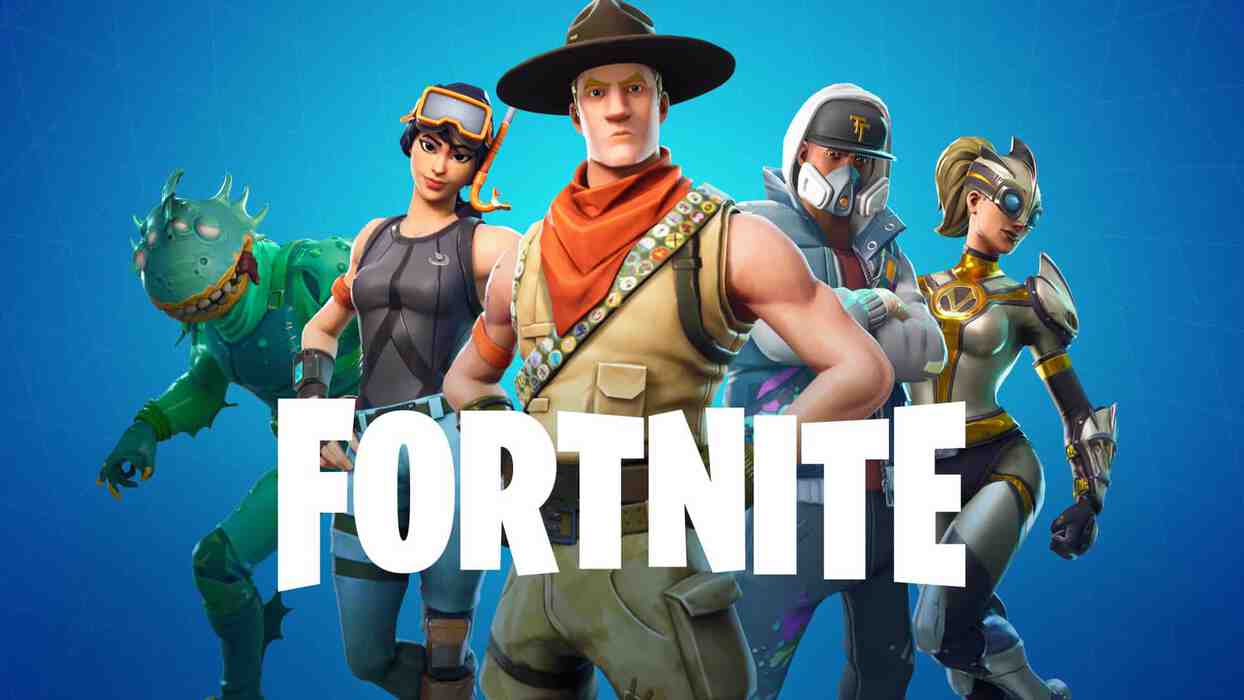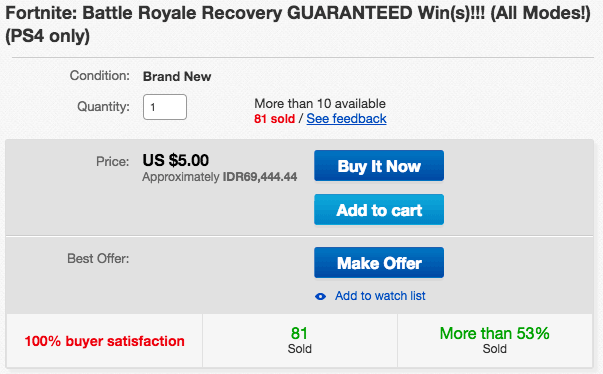 One victory can be sold at Rp. 60-Rp. 100,000. It is not difficult to get IDR 1 MILLION per day if you are great.
Besides that, you can also teach people to play Fortnite, 1 hour playing this game will earn you 30 Euros
Gambling here is not the same as you think.
If you are a reliable Fortnite player, you can get Rp. 2-3 million per day this way. PlayersLounge is one of the websites that pays you. You only need to deposit $ 1, if you win, you can get $ 100 quickly. You don't need a deposit for each tournament, some tournaments can come for free.
There are several games from computers such as the glory market that can directly cash virtual money into fiat money. However, games like Market Glory are old and not 'crowded'.
While the games that I write can make money, not instant, but certainly and in large numbers.
Money-making game with a smartphone
Nowadays smartphones are not expensive objects, with a price of Rp. 1 million, you can already use a sophisticated cellphone. You don't need an iPhone or Samsung S series to make money with your smartphone. The most important thing is the RAM of 2 GB and 32 GB of memory, the second cellphone is fine
Just like computer games, to make money playing games on a smartphone, you must:
Selling Level
The games below are known as the best money-producing games for Smartphones:
3. Mobile Legend (MLBB)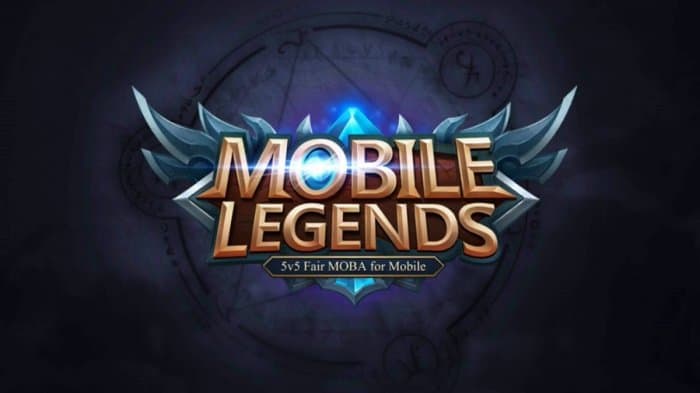 It's clear, who doesn't know about this one game. From 7 year olds to parents playing this game. MLBB was launched on July 11, 2016 and became a boom in 2017. This game is MOBA genre, just like Dota 2. The difference is, MLBB can be played on mobile phones. This game is free, but you can buy diamonds to buy the skins available on their virtual store.
Not a few youtuber become rich because of this game and many people become Youtuber because there are many viewers of this game in Indonesia. You certainly know, Youtuber who became rich because of this game like JessNoLimit, Dylan Pros, Kimi Hime, Oura Gaming, etc.
Not a few of them earned hundreds of millions per month to billions from playing the MOBA game.
Also Read: 20 Fastest Money Generating Applications for Android 2019
Also Read: 5 Best Cryptocurrency for Investment in 2019
Do you know that Mobile Legends can also sell skins?
It's easy, you only need to use the 'Gift' feature and you can directly connect with the buyer. To get free diamonds, you need to stream on Mobile Legends yourself. If there are a lot of viewers, one of them might give you a train, flowers, etc.
Very frustrating when the season is up. Your rank will go down again and you have to play for hours to return to the mythic rank. Very difficult if you are not good or a reliable team.
No need to fear, there are many people who are willing to increase your rank. The price is different for each rank, the higher your rank, the more expensive the price will be. 1 star in grandmaster costs Rp 20,000 and 1 star in Legendary rank can reach Rp 50,000.
If you are good at MLBB and have a team that is quite reliable, you will be able to get IDR 300,000-IDR 1 million per day.
4. PUBG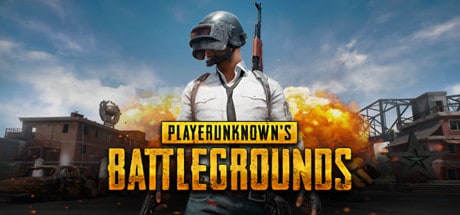 Player Unknown's Battleground or what is often referred to as PUBG has been played by many Indonesians. The game that was released on March 23, 2017 has generated $ 32.5 million according to the research firm Sensor Tower in one month. In other words, mobile PUBG players have spent approximately $ 1.1 million per day.
How to get money from playing PUBG:
The simplest way to make money from playing PUBG is to join a paid online tournament. The best part is that anyone can play this PUBG tournament online, all you need is to download the game. You can check various online platforms, including Gamebattles MLG, Faceit and GamerzArena.
Collecting Battle Points and buying crates can be another way you can earn money by playing PUBG. They can sell it and convert it into fiat money like Rupiah or Dollar. That is the reason why many players track rare / valuable items with new crates so that they can collect and sell them at high prices.
You can also sell items on Steam Market for computer users and get Steam credit. In addition, you can even sell on websites, including OPSkins where you can get the best skin.
Also Read: 8 Free Bitcoin Mining Sites Without 2019 Deposit
Also Read: How to Play a Bitcoin Faucet and the Meaning of a Bitcoin Faucet
Also Read: What is a Blockchain? What is Cryptocurrency? Definition for beginners
Youtuber and PUBG Streamer
Creating content on Youtube or streaming can no longer be released from making money from playing. Currently, PUBG is one of the most watched games in the world on Twitch and Youtube, according to Newzoo statistics.
That means you can take advantage of this opportunity and become a streamer on that platform. In addition, you can also be a streamer on the Cube TV or Player Zon app.
You can also record your games and edit them into very interesting tutorials, gameplay videos or other PUBG content. You will not make money overnight with this option. However, there are many Youtubers like CarryMinati who make money by doing the same thing. Why do you have to make a new way if you can use the same thing?
It's easy not to make money with video games. The games that I wrote have been used by people as jobs. Not a few people have produced tens of millions by playing games. This is only in Indonesia, while abroad, millions of dollars can be ascertained from playing games alone.
Youtube, Streaming and Tournaments are key to their long-term earnings.